Diesel Powered Jetting Units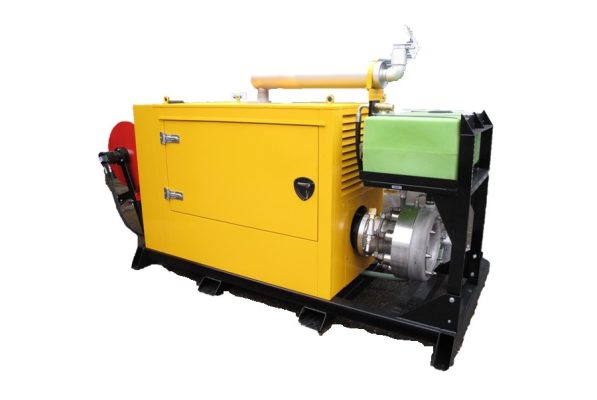 Our diesel powered jetting units provide versatility in locations where sufficient electrical power may not be available.
We can offer a complete range of machines operating up to 15,000 psi with skid or trailer options.
If a skid option is chosen it can be supplied with lifting eyes, forklift pockets or if preferred a full crash frame that offers protection to all the major components. Crash frames can be supplied with certificated welds if required.
Skid units can be permanently or temporarily mounted into your truck for added versatility and our engineers will work with you to make sure that the installation meets all the necessary regulations.
Our trailers range from simple site trolleys, suitable for towing at low speed around sites and factories. Alternatively you may need a road legal trailer that can be towed on the highway – we have many options of both types.
Both the Harben radial diaphragm and Aqua triplex pumps are suitable for diesel drives.
Engine options include:
Tier 3, 4 and 5 emission compliant
Rig Safe
Open
Enclosed
Sound Damped
Fully silenced