Harben  offers a range of top quality, reliable and versatile drain cleaning trailer jetters.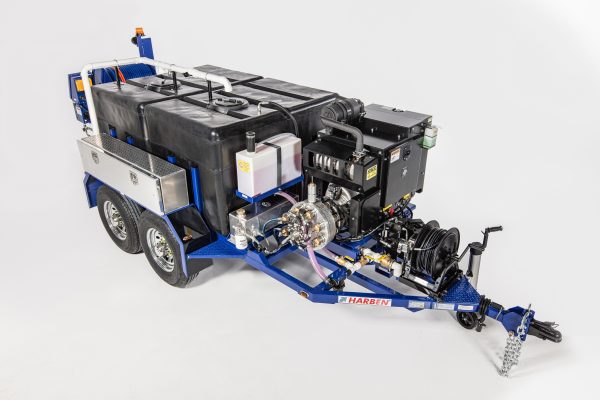 Options include:
Jetting performance up to 4000 psi & 18 gpm
Water carrying capacity up to 750 gallons
Single or double axle
Wireless remote systems
Whether it's for domestic, commercial or industrial drain cleaning use, we can provide the ideal trailer mounted hydro jetter, tailored to your particular requirements.
Each of our drain cleaning trailers comes fully equipped:
Wide range of equipment as standard
Onsite commissioning
Latest low emission diesel engines
All Harben sewer jetters are available with a 7 channel wireless remote. This makes our equipment suitable for 'One Man Operation,' providing fail safe control up to 500 feet from the vehicle. Our remotes don't just reduce labor costs, they significantly improve productivity and enhance safety.
CONTACT HARBEN to find out more about our trailer jetters and to arrange a demonstration. Experience the Harben difference and see why Harben jetters lead the market.